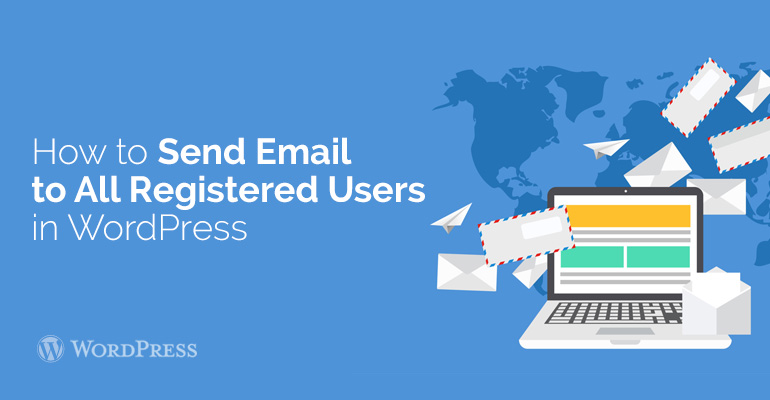 How to Send Email to All Registered Users in WordPress
Posted on

October 24, 2016

at 7:22 am
by
/
0
Have you ever occur to send email to all registered users of WordPress? Our experts will demonstrate how you can easily do it by spending a minimum amount of time.
All registered WordPress users have e-mail address. In some cases, when there is a need to send a letter to mail to all users of WordPress? If you allow users to register on your WordPress site, registered users can add to their list of e-mail boxes.
If the list of mailboxes will not be people who have passed the registration process, you will need to resort to other options.
This function can be used to send messages about important announcements, updating a user name and its password to your account, and for other activities.
E-mail distribution point for all WordPress usersц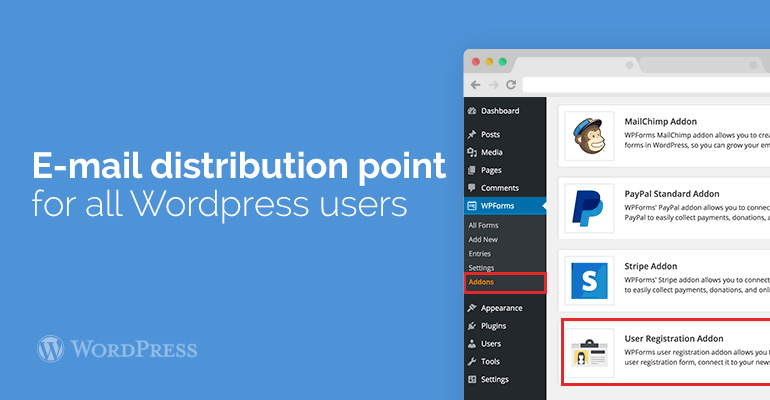 Initially, you need to install plug-in for the user's mailbox, then you need to activate it. To do it right, you will need to get acquainted step by step instructions.
Once the plug-in will be activated in the menu, you will see the point at which a user will need to enter an email. When you click it, it opens a window where you can choose who you want to send an e-mail.
It is possible to send a single message to a specific category of users. For example, editors, subscribers, administrators, and so on.
Once you click on the Send button, the message will be automatically sent to one or an entire group of users WordPress.
The process of sending letters to all of the users or for a particular user on the site
It is necessary to choose the format-mail, then the recipient. Then you add the theme and the message in a special window.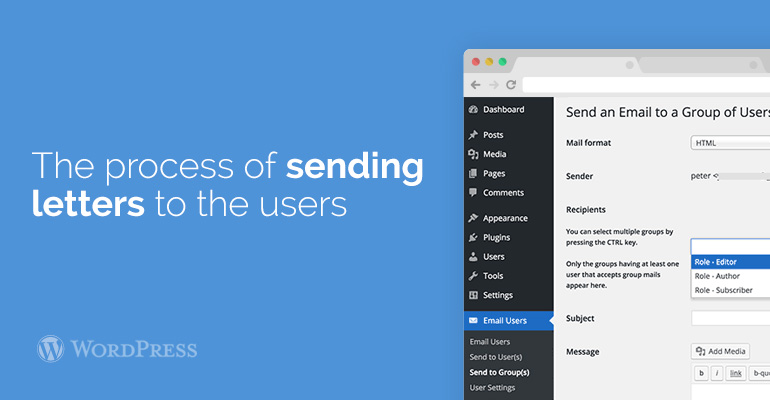 Using the plug-in it will be sent to all users, who you have previously selected. How to send a letter to a specific group of users WordPress? The site of your e-mail has a button sending messages for individual groups of people. Again select the mail format and then add the message to send.
Email settings for users
You select a user, then the action. Each user of the site can customize your e-mail profile on the site. If you have problems with sending e-mail, browse detail step by step instruction manual.
Log In