Description
INTRODUCTION
DecoStore is clear, easy to customize Magento template. Many new features such as 2 menu variants, powerful admin module, slideshow, new products display on homepage, extra links and blocks and so on. This Magento template is one of the most powerful and flexible templates at Magento store.
The template is fully compatible with heavy stores which have a variety of languages and currencies to create convenience for customers around the world. It's designed to easily change color and background.
Best fits for clothing store, apparel, fashion store, mall shop and any Magento store if needed an easy customization template.
Compatibility: 1.6.0.0, 1.6.1.0, 1.6.2.0, 1.7.0.0, 1.7.0.1, 1.7.0.2
Concerning Magento Enterprise support, please, contact us via contact form (8themes@gmail.com) as this requires additional paid customization.
DOWNLOAD FILES
Theme Package – Magento 1.7.x
Theme Package – Magento 1.6.x
User Guide Documentation .pdf
6 layered PSD Files
Features
THEME FEATURES
Unlimited color variations (new)
2 menu variants (new)
Cufon replace (new)
AJAX Add to Cart
New product slider
Easy and fun to customise
"Back to top" button
Social networks bookmarks
Reviews (1)
Videos
Save your time and check out video tutorials for this theme set up. All the detailed instructions are provided to you to get started with a new project.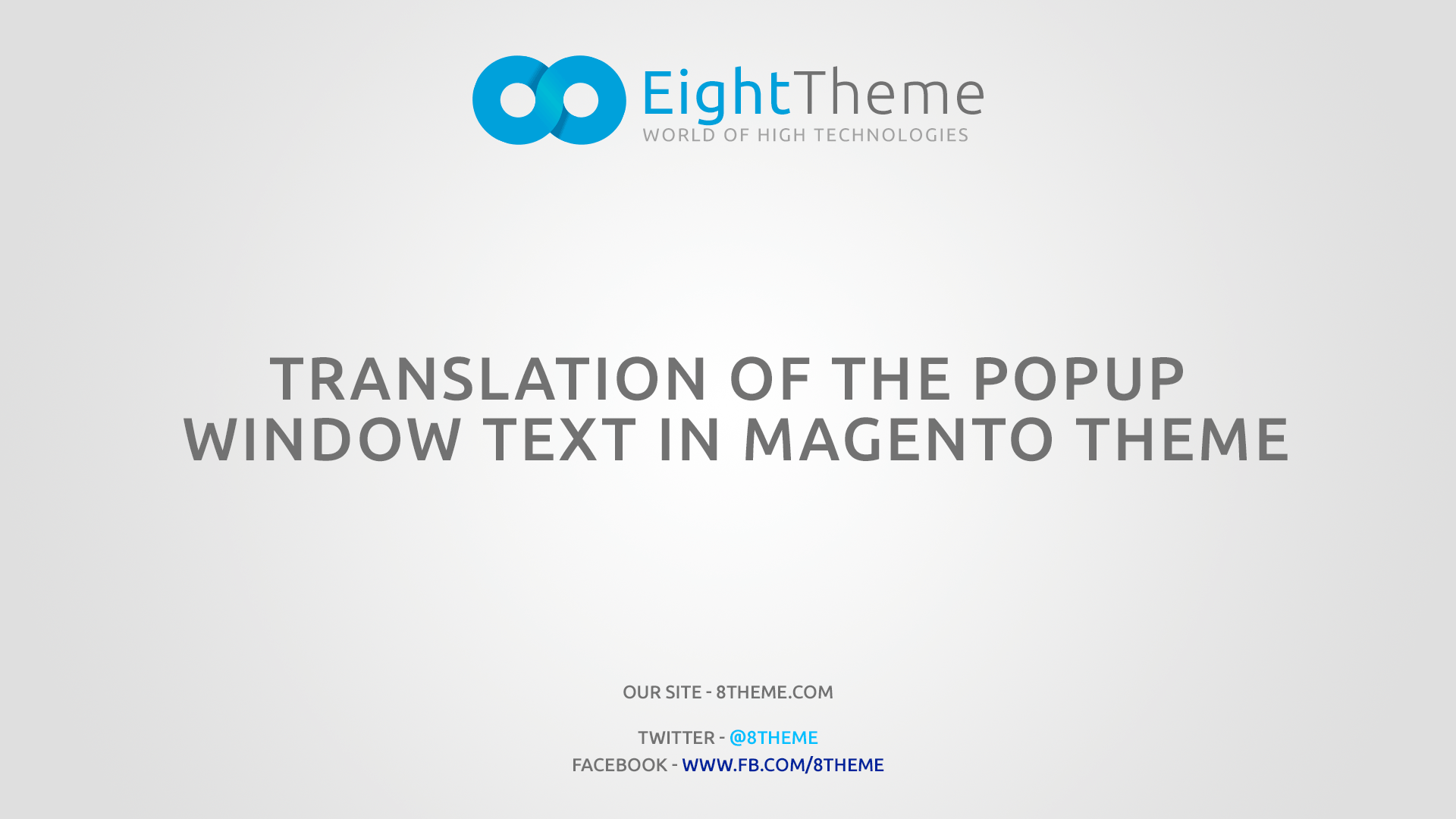 Category:
Blanco, Decostore, Gadget, Mercado, Tienda
Translation of the popup window text in Magento theme
Category:
Blanco, Decostore, Gadget, Mercado, Tienda
Category:
Blanco, Decostore, Gadget, Mercado, Tienda
How to remove/change Clearance tab
Category:
Blanco, Decostore, Gadget, Mercado, Tienda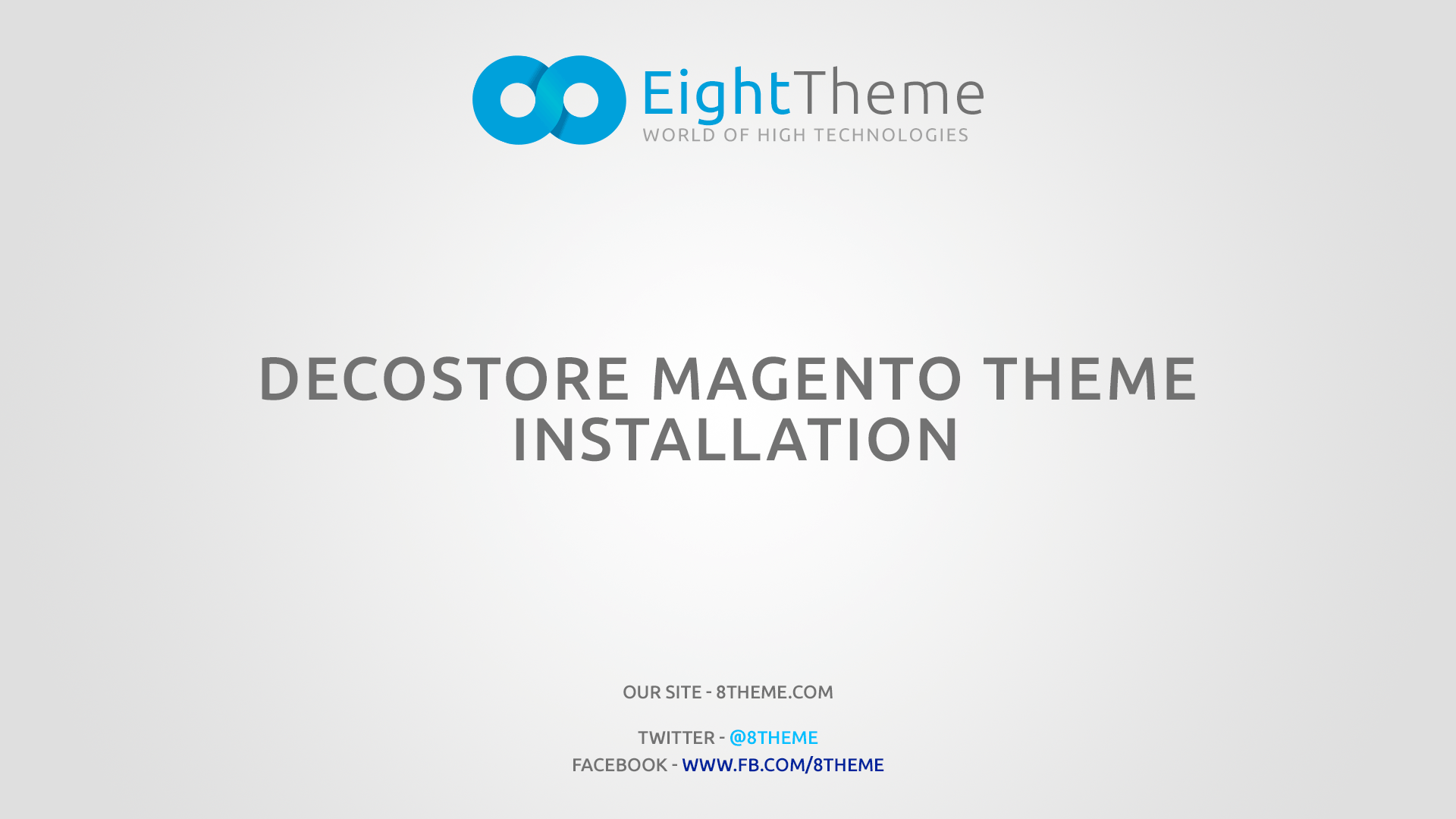 Category:
Decostore
Decostore Magento theme installation
Category:
Decostore