Description
Blanco is clear, easy to customize Magento template. Many new features such as 2 menu variants, powerful admin module, slideshow, new products display on homepage, extra links and blocks and so on. This Magento template is one of the most powerful and flexible templates at Magento store.
The template is fully compatible with heavy stores which have a variety of languages and currencies to create convenience for customers around the world. It's designed to easily change color and background.
Best fits for clothing store, apparel, fashion store, mall shop and any Magento store if needed an easy customization template.
Compatibility: 1.5.0.0, 1.5.1.0, 1.6.0.0, 1.6.1.0, 1.6.2.0, 1.7.0.0, 1.7.0.1, 1.7.0.2, 1.8.0.0, 1.8.1.0, 1.9.0.x
Concerning Magento Enterprise support, please, contact us via contact form (8themes@gmail.com) as this requires additional paid customization.
We supply a full help with our products and after purchase – support to all our customers.
If you are interested in our fully installation you can find detailed information on our website
If you like the theme, don't forget to rate it 
Here are the templates for all the tastes. They are created on different subjects, so you can choose whatever you like. You can use Blanco theme anywhere in Ecommerce.
Through the administrator the panel you can change products conclusion on page Grid. You can put that 3 or 4 products would be deduced.
You can expose which picture will be a hover and which static through admin panel. It's very conveniently and showy.
Blanco has its own powerful admin module where you can set following parameters easily: Menu type, Additional Navigation Link, Top Banner Image, Slideshow Options, Background Options , Product List Page, Product Page, Share Options, Colours, Footer options and other…
Features
Theme Features
AJAX Add to Cart (Setting from Admin Panel)
Zoom to enlarge product images (Setting from Admin Panel)
Custom DropDown Menu
Grid page for 4 and 3 products
Editable Size of Images on the product page
New Block on Product Page
Powerful Admin Module
Related products slider
Possibility of another menu type
Additional Navigation Link
FrontPage New and Sale Products Slider
Optimized for Fast Loading
Slide-show designed perfectly for touch screens
Background uploading facility thorough admin panel
Possibility of the Template colour scheme change
Shopping options (Setting from Admin Panel)
Use product scrollbar (Setting from Admin Panel)
Additional Footer (Setting from Admin Panel)
Back to top button (Setting from Admin Panel)
Social bookmarks (Setting from Admin Panel)
Footer Static Links (Setting from Admin Panel)
Compatibility (Chrome, Firefox, Safari, Opera, IE)
User Guide Documentation .pdf
And many other…
Reviews (1)
Videos
Save your time and check out video tutorials for this theme set up. All the detailed instructions are provided to you to get started with a new project.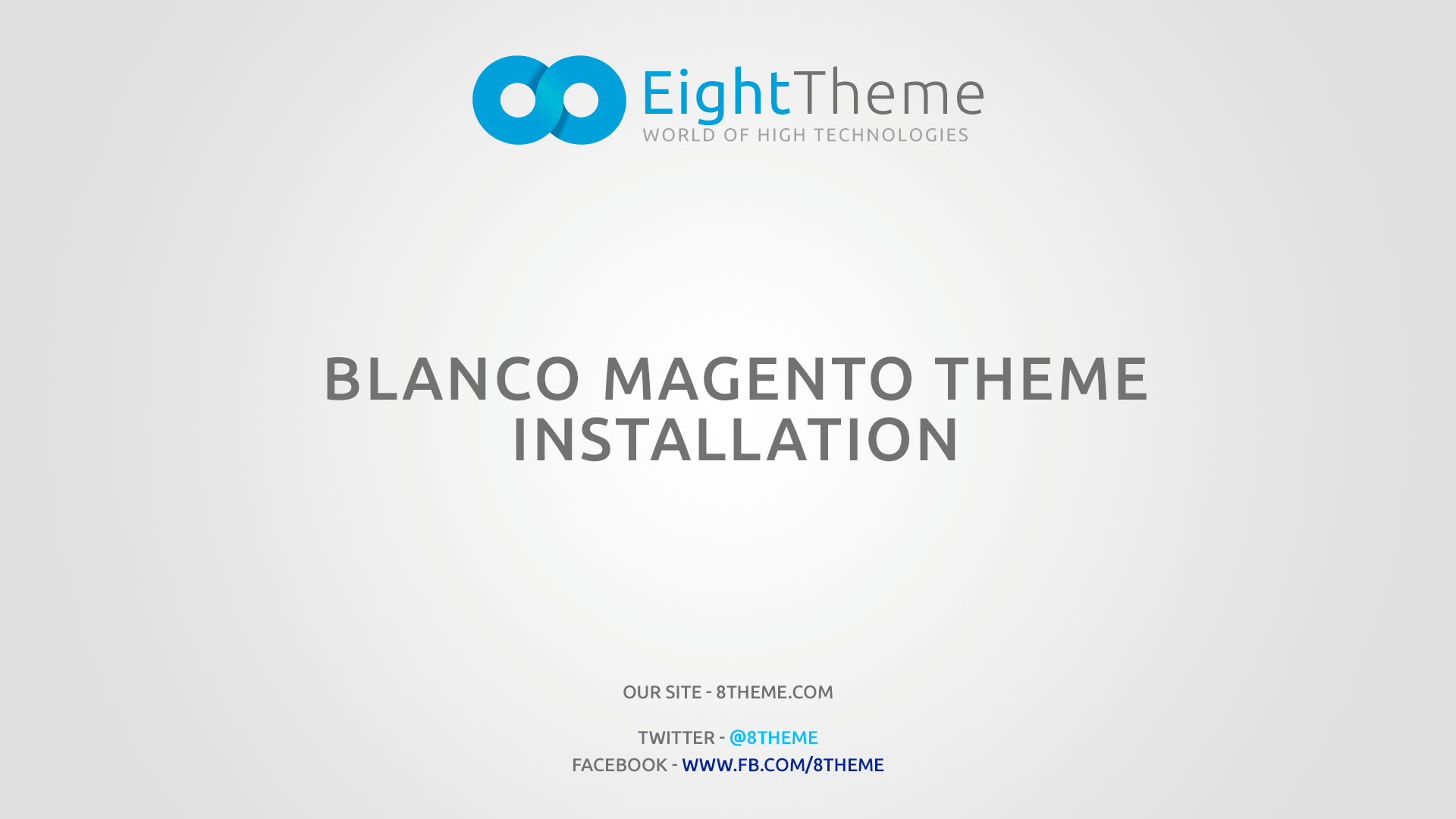 Category:
Blanco
Blanco Magento theme installation
Category:
Blanco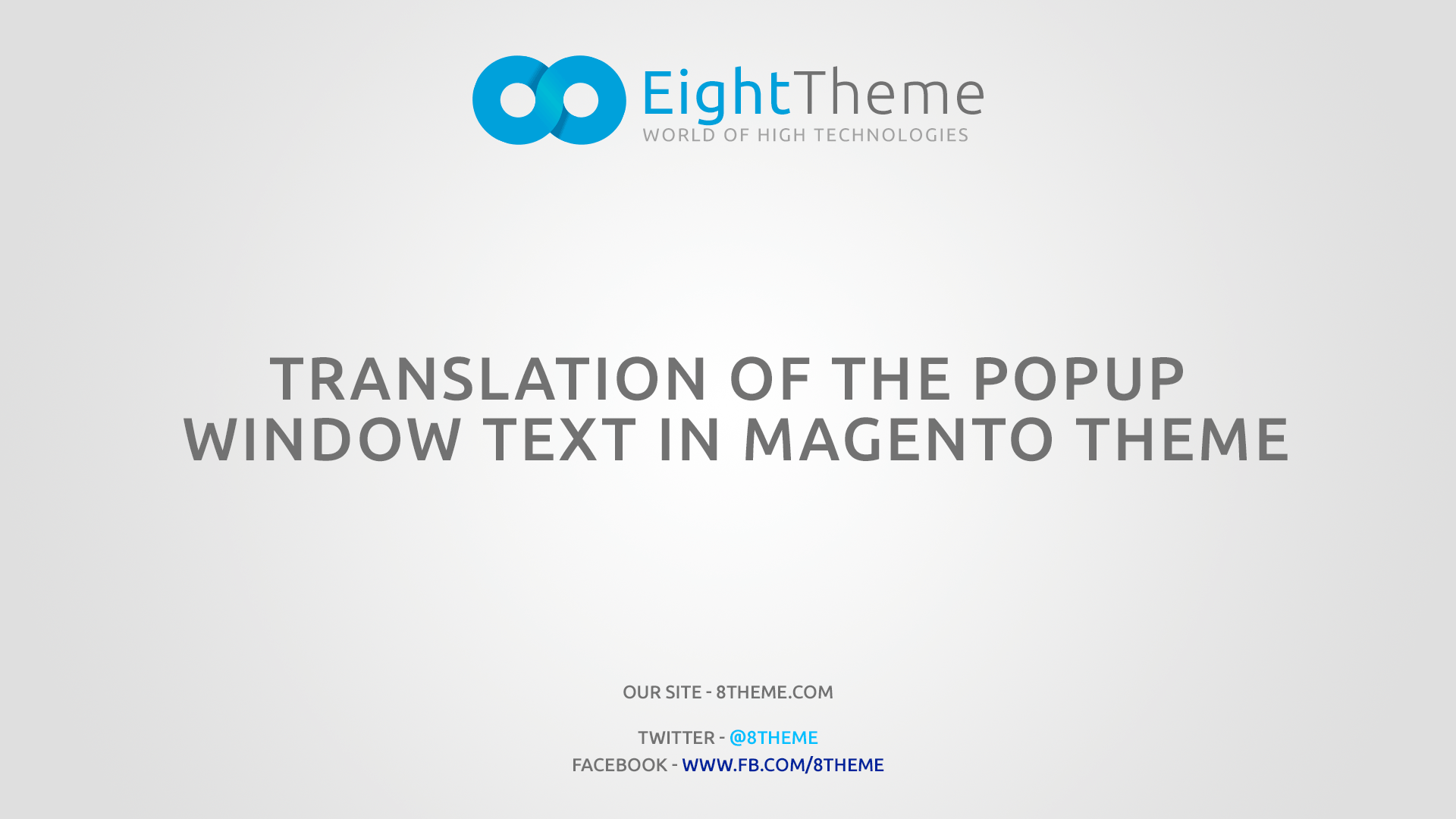 Category:
Blanco, Decostore, Gadget, Mercado, Tienda
Translation of the popup window text in Magento theme
Category:
Blanco, Decostore, Gadget, Mercado, Tienda
Category:
Blanco, Decostore, Gadget, Mercado, Tienda
How to remove/change Clearance tab
Category:
Blanco, Decostore, Gadget, Mercado, Tienda